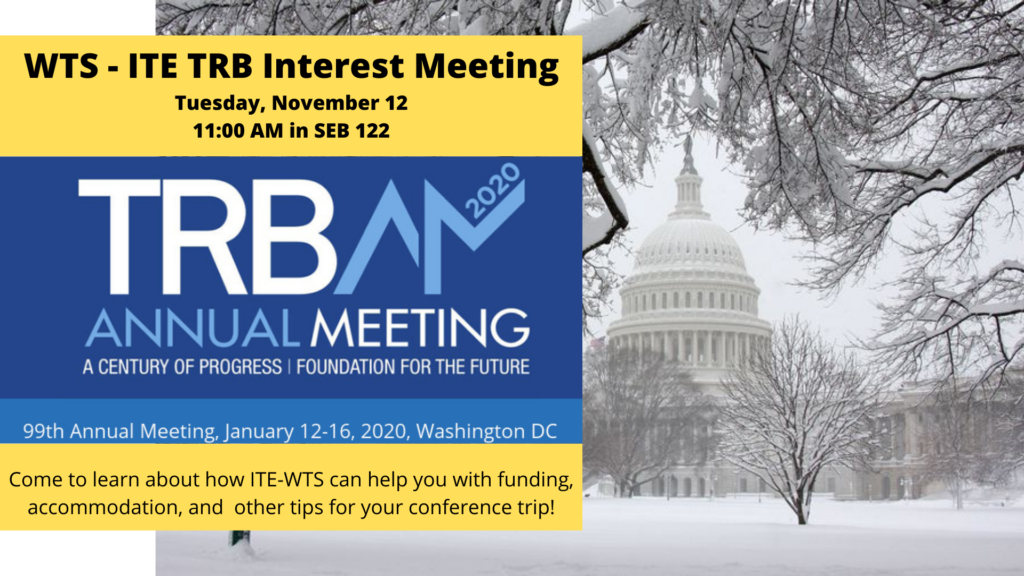 Interested in going to TRB this year? Come to learn about how we can help you on funding, accommodation, and many other tips for your conference trip!

Sit with ITE@GT Football Game
When: Saturday Nov. 16th right before game.
Email: ITE@GT president Becca (bkiriazes@gatech.edu) if interested
WEBINAR: Aging in Place: Designing to Support Mobility
When: Wednesday Nov. 20th @ 3-4pm
Where: Atlanta Regional Commission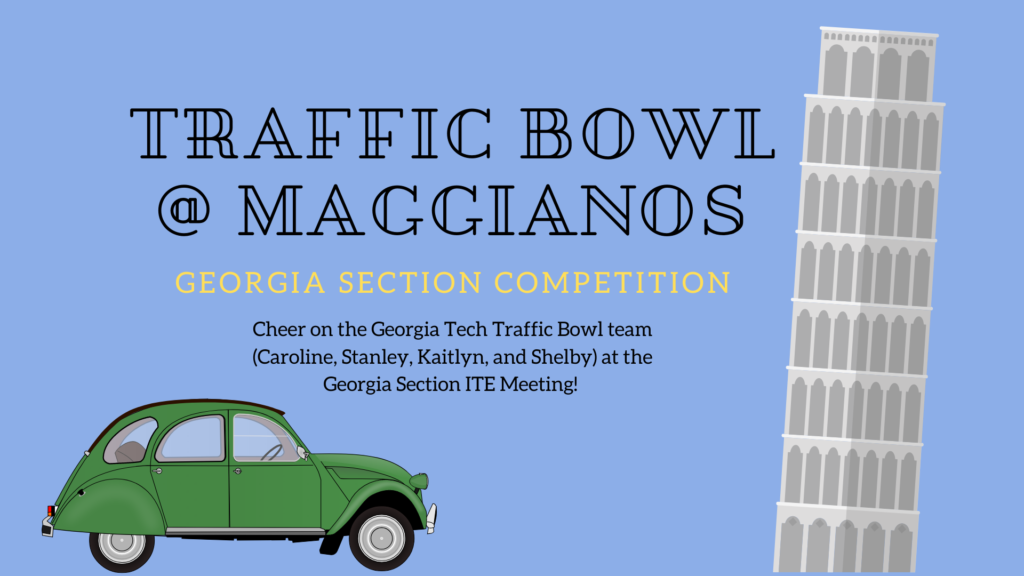 ITE Georgia Section Traffic Bowl
When: Friday Nov. 22nd
Where: Maggiano's Little Italy, 1601 Cumberland Mall SE, Atlanta, GA, 30339
Help cheer on GT@ITE's traffic bowl team at the ITE Georgia Section meeting!
Who's on the team? Caroline, Stanley, Kaitlyn, and Shelby!
Register before coming to the meeting HERE
Contact Becca if interested: bkiriazes@gatech.edu
Also contact Becca if interested in reimbursement and carpool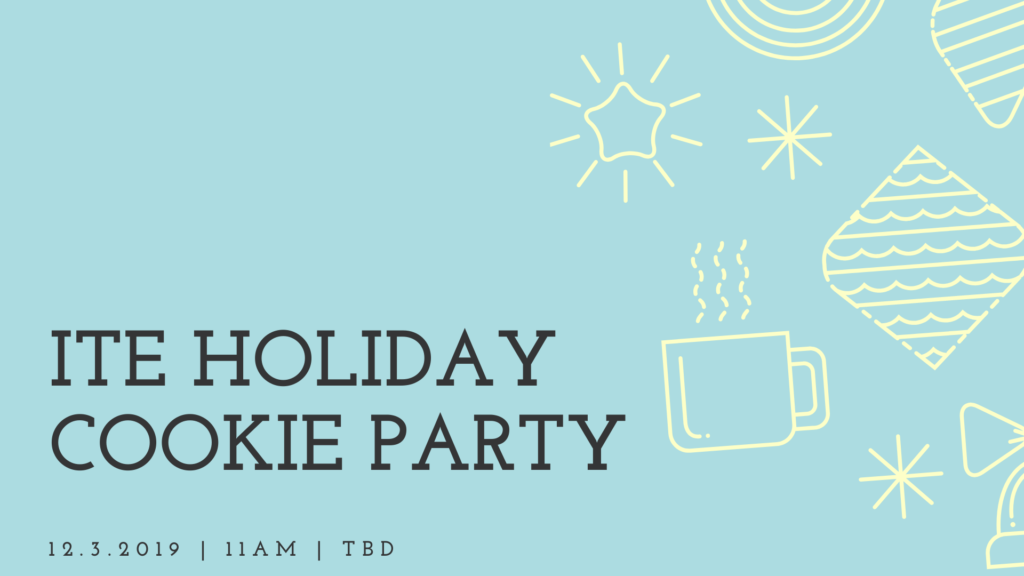 ITE Holiday Cookie Social
When: Dec. 3rd Time TBD
Where: TBD
Enter you cookie in the ITE Holiday Cookie Competition by bringing a cookie to the event. Our guest judges will pick the best baker! More information to come closer to the event!