Included in ITE October Newsletter
October 15th Social Event/Monthly Meeting at Wild Haven Brewery 
Membership (2021-2022)
Open Positions in ITE@GT
TRB Funding 
GAITE Scholarship Due November 5th
Traffic Bowl
Business Cards
Norfolk Southern Open Positions
October 15th Social Event/Monthly Meeting at Wild Haven Brewery 
ITE, WTS, ASHE, and ITS at GT are hosting a joint social event on October 15th at Wild Heaven Brewery. Drink tickets will be available per person above the age of 21. Come socialize and compete for prizes while making connections within transportation peers and faculty at GT.
Address: 1010 White St SW, Atlanta, GA 30310
If you have open spaces in your car or need a ride, please contact Ron Knezevich at (rwknezevich@gatech.edu).
ITE@GT Membership for 2021-2022 
ITE will be finalizing membership on October 15th. All transportation students can join ITE for free this year. Please register by October 15th in the link below by October 15th. You need to be an active ITE member to be eligible for TRB funding and GAITE scholarship application.
If you want to apply for the GAITE scholarship, you will need to register for ITE@GT and ITE international membership before Oct 15th. Join ITE international is free this year.
Joining through ITE international has great benefits such as mentorship opportunities, scholarship eligibility, lunch and learns, and much more. It is FREE to join as a full-time student here: (https://ecommerce.ite.org/IMIS/iCommerce/Join_ITE_Today_/Student_Membership_Offer/iCommerce/Join/Student_Join.aspx)
If you want to receive funding support for TRB, you will need to attend both ITE October monthly meeting and November monthly meeting in order for ITE to make an estimate. (TRB 2022 registration fee is $185.) More details will be discussed during the November monthly meeting.
Check the registration process:
http://ite.ce.gatech.edu/ite-membership- 2020-2021/
If you have any questions, please feel free to contact Ron Knezevich at (rwknezevich@gatech.edu).
Two positions are opened in ITE at Georgia Tech
Social Chair: Planning and coordinating all social activities
Community Service Chair: Planning and coordinating all community service activities 
TRB Funding
Reminder: To be eligible for TRB funding, you need to attend both October and November monthly meetings.
Please fill out the TRB interest form by the end of the Month.
https://docs.google.com/forms/d/e/1FAIpQLSd9ItZG-6Cqbv6Ih5C_QgkMPf-gx05Hv-2pUyUkcgFqtdQzsw/viewform?usp=sf_link

GAITE Scholarship Application
GAITE scholarship application is open! The applications will be due on Friday, November 5th (no later than 11:59 PM). Applicants must be a current member of a GAITE student chapter and/or ITE international to be eligible to receive the award. Previous ITE members need to renew the membership before October 15th to ensure GAITE scholarship eligibility.
Here's the link to the application:
https://gaite.org/announcements.php?id=13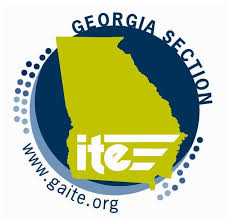 Traffic Bowl
GAITE is planning to hold a virtual traffic bowl date is TBD, but it will take place during lunchtime in November. The following link from the Texas chapter is a good example of how a virtual traffic bowl will be conducted for students interested: https://www.youtube.com/watch?v=TdjvCtFzGh0
GAITE traffic bowl team members are eligible for all ITE@GT membership benefits without any meeting attendance requirements. If you are interested, please feel free to contact Ron (rwknezevich@gatech.edu)
Business Cards
The Student Planning Organization (SPA) is ordering business cards this year. For those going to TRB or searching for jobs, this is a great opportunity.
Link to form: https://form.jotform.com/212365898746169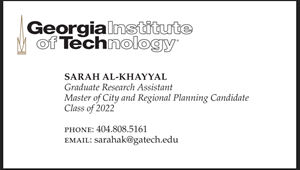 Thank you to Norfolk Southern for sponsoring ITE@GT in the 2021-2022 school year! Norfolk Southern  operates approximately 19,500 route miles of railway and the most extensive intermodal network in the East. Check out their open positions and potential opportunities. 
https://jobs.nscorp.com/search/?createNewAlert=false&q=&locationsearch=Atlanta&optionsFacetsDD_dept=&optionsFacetsDD_customfield1=&optionsFacetsDD_customfield2=&optionsFacetsDD_customfield3=